CuePilot designs and manufactures innovative software and hardware for use in high-end TV broadcasts. Situated in Copenhagen, Denmark, with a global team, CuePilot has provided vision-mixing solutions for more than 1000 live shows which have been seen by hundreds of millions of viewers, among other things, the Eurovision Song Contest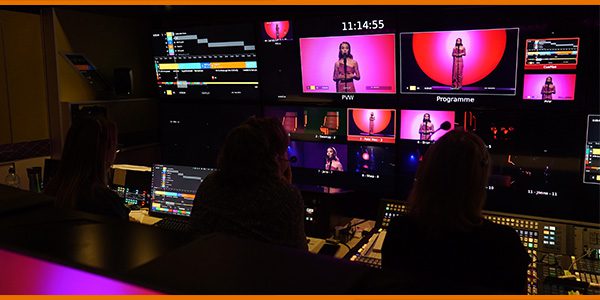 CuePilot approached Recab in 2020 to develop a new custom-built hardware solution
At Recab, when we are talking to new customers, we always start with the same question: 'What is your dream product?' It is a way of demonstrating our commitment to achieving a perfect embedded solution, and it also builds a spirit of trust and collaboration. Together we can find a way of creating something truly unique.
Custom-off-the-Shelf (COTS
Recab's Custom-off-the-Shelf (COTS) model integrates commercial hardware components with client software. We then add our own customized mechanics to create bespoke, turnkey solutions for any client application. In this case, Recab's Senior Systems Designer & Engineering Group Manager, Brian Axbøg, worked closely with CuePilot CEO, Per Zachariassen to develop a customized, embedded computer that would help CuePilot's clients create even more spectacular live TV productions.
CuePilot software experts – passionate about finding the perfect solution
"We see ourselves as software experts, not hardware," Per says. "In the last few years we started to think seriously about focussing on the software side and outsourcing the hardware to a specialist company. When I was first introduced to Brian at Recab, I got a really good feeling that it would work out well. Like me, he was passionate about finding the perfect solution to our challenge. It felt like a very good match.
* Download datasheet 
Delivered from start to finish in the shadow of the COVID-19 pandemic
One of the things that made the CuePilot project different was the fact that it was delivered from start to finish in the shadow of the COVID-19 pandemic. This made face-to-face meetings impossible and added complexity. Visualization is a key part of developing brand new COTS solutions, and without being able to sit down together, everything had to be discussed remotely.
As Per says: "It was strange, Brian and I worked closely for many months on this project without meeting in person! It wasn't until after the first prototype was produced and we were much further down the line, that we actually met face-to-face! But in all our virtual meetings and design conversations, I was confident that Recab could produce exactly what we were looking for."
An instant visual feel for the product
To make things easier in a remote environment, we use SOLIDWORKS® to create 3D images of our designs, so that the customer has an instant visual feel for the product. This makes the experience more impactful and inspires greater collaboration – with both parties feeling they have creative input and can contribute ideas. Together, the work done by Per and Brian meant that the first CuePilot prototype was delivered in July 2020.
'We HAVE to solve this for you!'
"You will never have a first prototype that is perfect," Per says. "There are always small adjustments and new requirements that come in. The key for us was the way Recab responded to our new requests. Whenever I suggested something, Brian would say: 'We HAVE to solve this for you!' That was very refreshing. We are quite a small company, but Recab never made us feel that way. They were committed to fixing every problem. Whether we ended up ordering just one server, or a thousand, it didn't matter to them. They just wanted to provide us with the perfect solution."
COTS embedded solutions – designed to be adaptable
CuePilot's adjustments included the addition of a new graphics card, which increased the scope of the project, but our COTS embedded solutions are designed to be adaptable. Within the sphere of IIoT and Industrial Data Communications, it is important we build this kind of flexibility into every project. It gives us the space to incorporate any tweaks and changes quickly and easily, minimizing delay and keeping things simple.
With the updates made, the new server is now in live production, designed by Recab and branded as CuePilot original hardware. It is helping to enhance CuePilot's reputation leaders in their field, and enabling TV companies all over the world to produce stunning live TV events.
As Per concluded: "It takes a long time – months or years, even – to see a hardware project like this bed in completely. The real test is to be able to prove its reliability over a long period of time. The work we have done together with Brian and Recab has been extremely valuable, and it has shown us the way forward. I am certain they will be part of our journey for many years to come."
CuePilot/AS-2021 RIOT Server2U Rugged Infomational/Operational Technology Server:
Feature:
⇒ 19" Wide, 2U Aluminum chassis ChromitAL TCP powder coated
⇒ Intel® Core™ i9-10700E Embedded CPU 65W and W480 Chipset
⇒ SuperMicro X12SCZ Motherboard with IPMI
⇒ Lightweight design – under 10Kg
⇒ Two PCIe x16 Slots for High Performance
⇒ GPU NVIDIA/AMD up to 150W or SDI cards19"
Technical Information:
⇒ (482mm) W x 16.1" (410mm) D x 2U (88mm) H
⇒ Super Silent Design
⇒ Dual redundant (load share) 550W Power supply
⇒ SuperMicro X12SCZ Motherboard with Intel W480 Chipset
⇒ 3/4 Low Noise High Endurance Fans
⇒ CE Approved
Download datasheet
Datasheet Recab AS-2021-RIOT
Oops! We could not locate your form.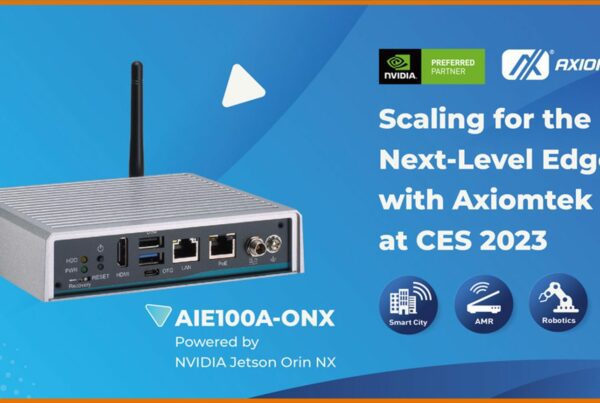 Smart City, Next-gen Robotics, and Autonomous Machines - Let us introduce the AIE100A-ONX powered by the new NVIDIA® Jetson Orin™ NX system-on-module. An optional waterproof IP42-rated cover kit is also designed for strengthening the protection…
For use as the system controller in high performance sensor based solutions in the defense space that are used in Situational Awareness, Software Defined Radio and RADAR processing applications. A new 3U VPX conduction-cooled…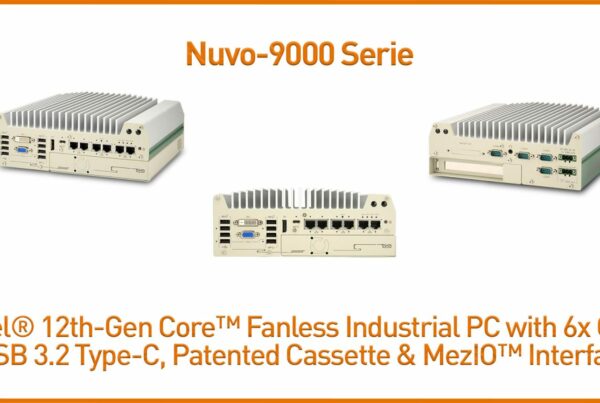 A new rugged embedded computer based on Intel® 12th-Gen Alder Lake platform. Benefiting from cutting-edge Intel 7 photolithography, the latest Core™ desktop processor comes with up to 16 cores and 24 threads. Give you a…