25 May 2020 | Marketing
Free Webinar: Remote Maintenance 4.0
Location independent access and up to 60% cost savings.
Machine parks, installations and local sensor networks require digital signals in order to function -These signals are generated and recorded by local control systems. Free Webinar: Remote Maintenance 4.0

We invite you to Free Webinar: Remote Maintenance 4.0 – Insys 
Wed, Jun 3, 2020 4:00 PM – 4:45 PM CEST  or Thu, Jun 4, 2020 10:00 AM – 10:45 AM CEST
The analysis of these signals brings real data insights to the surface, offering enormous potential for process optimisation, proactive operations, digital support for decision-making and automated workflows. However:
How do you mine your local data insights?
How can your data be made more usable?
How do automated reports facilitate your daily process routine?
How does data support targeted decision-making?
Register here for Free Webinar: Remote Maintenance 4.0:
Wed, Jun 3, 2020 4:00 PM – 4:45 PM CEST
Thu, Jun 4, 2020 10:00 AM – 10:45 AM CEST
The speakers: Remote Maintenance 4.0 – Location independent access and up to 60% cost savings: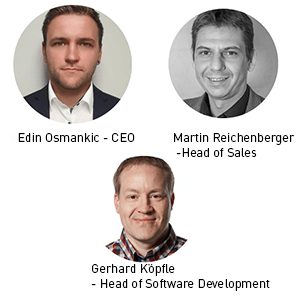 If you do not have time, you can still benefit:
Register and we will provide you with the recorded webinar.
See a selection of our Insys products
Do you want more information about Insys or Recab´s other products / projects:
Magnus Unosson / 073-201 03 02 / magnus.unosson@recab.com 
Håkan Gunnarsson / 073-201 03 01 / hakan.gunnarsson@recab.com 
---
About Recab:
Recab is a Nordic IT company with headquarter in Stockholm. We are part of the Addtech Group,
a listed technology group with over 2900 employees in 130 companies and with more than 10 billion DKK in turnover. Recab develops innovative embedded computer systems, industrial communication, machine vision & sensors for demanding applications.
Our main markets are defence & avionics, maritime/offshore, energy, transportation, communications, industrial automation, and science. We support world leading customers, and cooperate with world leading partners & suppliers, and world class quality is mandatory for what we provide. We are ISO9001:2015 and ISO14001:2015 certified, and we continuously seek innovation, and systematic quality improvements.