19 January 2021 | Marketing
Synective Labs is growing,
we are looking for more Developers to Gothenburg, Linköping & Stockholm!
Synective Labs a part of Recab, are now looking for a
FPGA Developer - Do you want to be part of our team?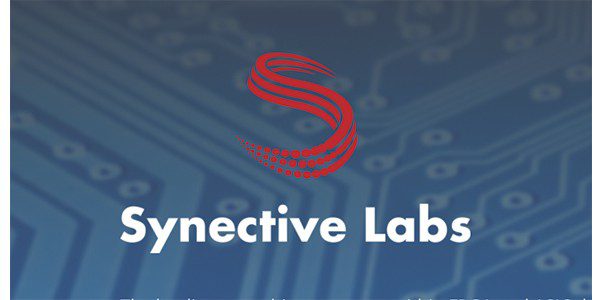 In Swedish:
Synective Labs växer och söker fler utvecklare till Göteborg, Linköping och Stockholm!
Är du en teknikentusiast som vill bli en del av ett litet specialistföretag där du lär känna alla medarbetare i ett professionellt och engagerat gäng? Läs då vidare och hör av dig till oss! 
Utvecklare till Göteborg, Linköping & Stockholm
Som ett av Sveriges vassaste specialistteam inom Embedded- och FPGA-teknik förstärker vi nu kompetensen ytterligare.
Vi befinner oss i en expansiv fas där vår kompetens efterfrågas i många spännande applikationer.
Vi söker dig med ett brinnande intresse för avancerad teknikutveckling och som hunnit skaffa dig relevant erfarenhet.
Hos oss får du jobba med avancerade lösningar i teknikens framkant, i en konsultroll ute hos våra kunder eller i projekt "in house". Du blir en del av vårt team där Din kompetens inom våra huvudområden Embedded Systems, Signal/Image Processing, FPGA-Design och Deep Learning blir en väsentlig del av företagets fortsatta utveckling.
Meriterande är erfarenhet av:
FPGA utveckling, VHDL eller Verilog
Maskininlärning och bild/signalbehandling
Vi söker dig som har en civilingenjörsexamen eller motsvarande. Hos oss och våra kunder arbetar vi oftast i team av varierande storlek, därför värdesätter vi samarbetsförmåga och social kompetens.
Som anställd har du stora möjligheter att utvecklas med oss, kanske framför allt genom intressanta och utmanade projekt!
Vi är ca 25 personer fördelade på våra kontor i Stockholm, Göteborg och Linköping. Vi är ett erfaret team med bra spridning i både kompetens och åldrar. Samarbete och kundnytta står högt på agendan, liksom ett väl fungerande företag med hög trivselfaktor.
Läs mer om vad Gunnar och KG tycker om företaget på career.masterhelp.se/synective-labs
Ansökan – klicka här
Vi svarar gärna på frågor:
Göteborg: Niklas Ljung, +4670-3083623.
Linköping: Magnus Peterson, +4613-4651042
Stockholm: Gunnar Stjernberg, +4670-8688445