Recab: Sensors, ID & Vision
At Recab, Sensor, ID and Vision (SIV) is one of three business sectors we operate in. It is a wide field covering many different products, aimed towards the manufacturing, logistics, automation and medical communities – as well as Research & Development. R&D is a core area for us, as we thrive on being at the forefront of technological development.
Sensor
We provide a broad portfolio of different solutions within the sensor market, with products that can detect the presence of an object in the field of automated production. This might mean the filling of containers with spices, control capsules, liquid level and so on. There are several different techniques within this area. Photocells (cubic as well as cylindric photocells), fiberoptic sensors, laser sensors, ultrasonic sensors (often used for controlling liquids), fork sensors, laser distance and profile 1D, 2D and 3D – as well as many others. See a selection of our products for Sensors  here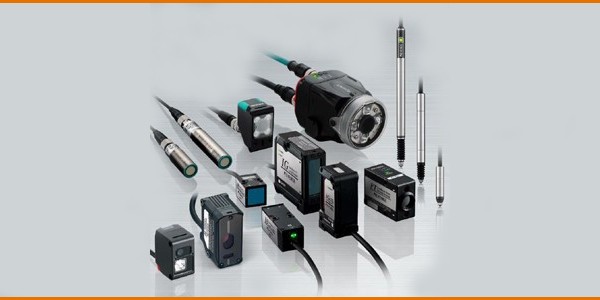 ID
Manufacturing industries such as automotive and food production need 'track and trace' solutions to assist in identifying products and parts at a large scale. Especially important is the reading of codes – for example barcodes 1D, 2D (datamatrix) and QR-codes – which are often used to keep track of an item within the production process and also as an aid during the piecing-together of goods. We offer handheld code readers as well as fixed mount code readers. See a selection of our products for ID here
Vision
Recab also specialize in cameras for industrial use, including smart cameras (standalone), PC cameras, different lenses allowing for many different setups, lighting, cables, frame-grabbers and so on. Smart cameras can provide a good, reliable alte­­rnative to human monitoring. We offer smart vision powered by AI – as well as digital microscopes, which can be used for everything from studying the fibers of fabrics in the textile industry to solar panel production. Area scan cameras, scientific and high-speed cameras and accurate line scan cameras can also be found in our portfolio. See a selection of our products for Vision here
Recab has deep knowledge, vast experience and a broad range of products – making us the ideal choice for the SIV market. Our Sensor, ID and Vision team consists of a highly specialized group of salespeople with many years of experience. One of our strengths lies in the fact that we are not tied to a single manufacturer, making our line of products broad and diverse. When we are looking for the perfect match for a customer's needs, we are not limited to one company's set of products, but can provide options from a wide range of solutions. This independence is very important to us and separates us from many of the main players in the market.
Added value
Our organization has focus on continuous improvement processes. We're passionate about business process management, agile approaches to management, and systemization in general, read more about Recab Added Value here
We have our own in-house test facility which enables customers to send challenges for us to solve in our lab. Once we reach a solution, we present the results via video, saving time and travel for all involved, and avoiding personal meetings during the difficult weeks and months of the Covid-19 pandemic.
Some of our key global partners within Sensor, Id & Vision:
Zebra Technology
Sign up for our Newsletter – Take part in our webinars, customer cases and news
Read more about our other business divisions:
Industrial Data Communication
Embedded Computer System


Do you want more information about our business divisions, products or project:
Please fill out the form for more information