31 May 2021 | Products
Recab's guidance:
Laser displacement sensors – What is, We guide you 
To measure an object without any contact you can use laser technology. With this technology you can measure a targets height, position, distance, thickness, inner and outer diameters, ovality, shape and 3D inspection contactless.
Recab's guidance: Laser displacement sensors – What is – We guide you
Benefits with laser technology as a measuring method – There are many benefits with using laser technology as a measuring method. With this method it is possible to measure things that are usually very hard to measure such as inside a hole and ovality.
With this technology, the measuring point becomes very small, which makes the results very precise and credible. The laser also has an amplifier that have built-in smart features, for instance it can calculate the mean value of several different measuring points.
Another benefit with this measuring laser technology is that you can apply different filters in order to sort out dirt or other disturbing particles that could be in the way.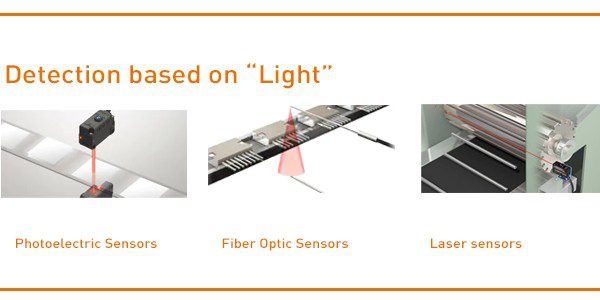 Different kinds of laser displacement sensors
There are different kinds of laser displacement sensors. From simple laser sensors that are all-in-one with laser head, amplifier and an output device, to more complicated ones that are sensationally rapid with a measuring speed up to 400khz and a small measure point at 20µm.
 – Download our guide: What is a sensor
 – Read more about Sensors:
Red and blue laser Laser displacement sensors – What is – We guide you 
The laser displacement sensors have two different kinds of laser: blue laser and red laser. The red laser was the one that was used in the beginning and the blue laser is a more modern invention. The different between red and blue laser is that they use different wavelengths to detect on different materials such as steel, rubber and powder. Although, both blue and red lasers are used today because they work best on different materials, for instance blue laser is used when measuring on many difficult materials at the same time, for example rubber and steel.
Different methods
There are two different kinds of methods that are used in laser displacement sensors. Triangulation method and confocal method. Confocal method makes it possible to measure more deeper in a hole for instance.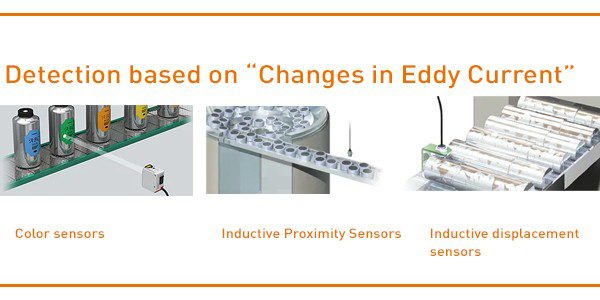 In proud collaboration with Keyence
Recab offers range of different products within the field of laser displacement sensors. Recab are proud of collaborate with Keyence to be able to provide the best laser displacement sensors on the market. Keyence is a leading supplier of sensors, measuring systems, code readers, anti-static and machine vision systems worldwide. Keyence strives to develop innovative and reliable products to meet the need of customers all over the world in every manufacturing industry.
Read more about Keyence here
Link to Recab´s selection of Keyence products
Contact our experts for more info about Sensors or Keynece 
Glenn Abrahamsson / +46 702-355 685 / glenn.abrahamsson@recab.com
Klas Bengtsson / +46 730-766 721 / klas.bengtsson@recab.com
---
Read more about Sensors:
Download your datasheet – Laser displacement sensors
2-High-Precision-Measurement-Lineup-Recab-Keyence.pdf -Article