01 June 2021 | Products
Recab's guidance:
Fiber optic sensor
– What is, We guide you 
Let us enhance your business with Fiber optic sensors. We offers different kind of smart sensors with built-in intelligence that enables easy installations even in limited spaces. Additionally, we offers Fiber optic sensors and solutions for extremely stressful environments -Let us guide you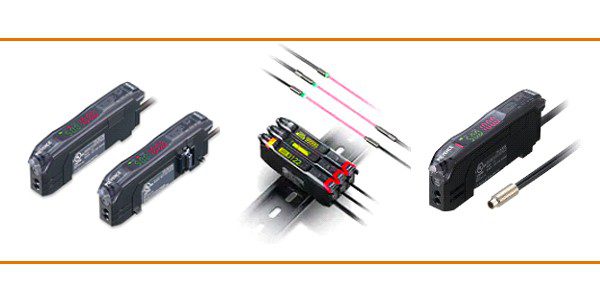 Fiber Optic sensors can be used for many different purposes
Fiber optic sensor is a sensor that uses optical Fiber either as the sensing element or as a factor of transferring signals from a remote sensor to the electronics that process the signals. These type of sensors are today used in many different areas. They can be found in public transportation, stores, escalators and many different industries. The sensors works as a presence sense, they receive a signal or a trigger to ensure further process.
 – Download our guide within Fiber optic sensors   
 – Read more about Sensors:
---

Improve your business with sensors with built-in intelligence
Unlike photocells that are simple, Fiber sensors are smart with built-in intelligence. There are numerous settings for Fiber sensors. The On-delay setting works as a filter, it can be used in dirty environments or to delay signals for example. The Off-delay setting makes it possible to detect a signal in an accelerated process, and the One-shot setting is for very slow processes. As a result, Fiber optic sensors can be remarkably precise and even make a difference between one and two plastic layers on a film detection.
With Fiber optic sensors with built-in intelligence you can improve and streamline your business. The sensors can also be installed in very limited and stressful environments and still function. Within Fiber optic sensor range of model there are also IP classified IP 68/ IP 69 which means that they can resist water.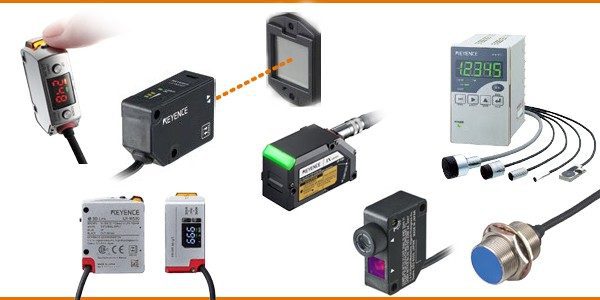 Displays that are intuitive and easy to understand
The Fiber optic sensors also have display that are intuitive and easy to understand. The displays have an accessible communication protocol and can show both digital and BAR results, which facilitates the exertion of the work and reading of the displays.
Fiber optic sensors and Industry 4.0
Fiber optic sensors communicates with computers through IO-link protocol which is very beneficial for Industry 4.0 and can help you improve your business. Using auto-calibration helps the equipment to last longer and you don't need frequent and unnecessarily maintenance. For example, the auto-calibration helps the sensors to filter out dirt and dust and to focus on its purpose.
---

In proud collaboration with Keyence
Recab offers range of different products within the field of laser displacement sensors. Recab are proud of collaborate with Keyence to be able to provide the best laser displacement sensors on the market. Keyence is a leading supplier of sensors, measuring systems, code readers, anti-static and machine vision systems worldwide. Keyence strives to develop innovative and reliable products to meet the need of customers all over the world in every manufacturing industry.
Read more about Keyence here
Link to Recab´s selection of Keyence products
Contact our experts for more info about Sensors or Keynece 
Glenn Abrahamsson / +46 702-355 685 / glenn.abrahamsson@recab.com
Klas Bengtsson / +46 730-766 721 / klas.bengtsson@recab.com
---
Read more about Sensors:
Download our guide within Fiber optic sensor: