04 May 2021 | Products, Technology
Recab:
Bringing Artificial Intelligence to Industrial Automation
Through Artificial Intelligence (AI) machines are now able to make decisions, solve problems and drive efficiencies.
This makes AI the heart of Industry 4.0 and opens up an immeasurable amount of opportunities for many different businesses.
Artificial Intelligence (AI) is at the heart of Industry 4.0.    What is Artificial Intelligence (AI) 
In a fast-paced, inter-connected world, machines are now able to make decisions, solve problems and drive efficiencies. This opens up almost unlimited opportunities for business. Many of the early commercial AI solutions were found in the consumer market, in phones and other small 'smart' devices. But computer science has now reached an advanced level where AI technology can make a significant contribution to any industry.
Harnessing AI to improve accuracy and optimise workflows 
From healthcare to automotive; defence to manufacturing, organisations are harnessing AI to improve accuracy and optimise workflows. AI provides them with better and deeper analysis of images, measurements and machine performance. It is used to develop and innovate in diverse areas like military hardware, surveillance, facial recognition, driverless cars and cyber security. In short, AI represents the future of technology, and it is here today.
Artificial Intelligence and industrial automation What is Artificial Intelligence (AI) 
Within manufacturing and industrial automation, AI is impacting every element of the supply chain. Cameras and sensors can detect faults and flaws much more quickly than the human eye. AI can also perform complex and laborious 'human' tasks like evaluating changing demand, coordinating deliveries and reordering stock. AI powers machine learning and predictive maintenance, eliminating the need for planned downtime. Failures in equipment can be preempted and addressed in a very targeted way. This increases the lifetime of the machinery and keeps it operational for longer.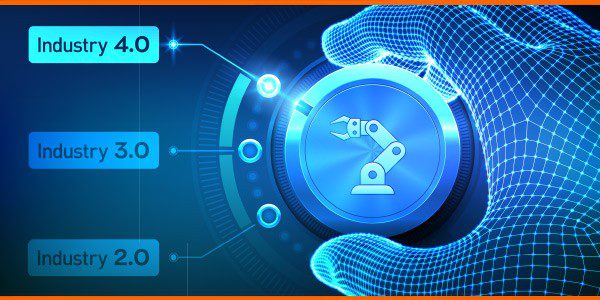 Importantly, AI is moving from the cloud to directly influence edge computing
In the past, AI existed only in data centers with sufficient power to process such complex cognitive tasks. Now, new technologies are emerging that bring AI closer to users, allowing it to exist directly within software and devices connected to the Internet of Things (IoT). This has made it possible to build AI into a live operational environment, where decisions and enhancements can be made in real-time.
Challenge for industry to optimise AI technology
One challenge for industry has been to optimise AI technology within existing hardware frameworks. While budgets for certain industries such as military and defence are able to incorporate new state-of-the-art technologies easily, in commercial or industrial settings, it can be difficult to find a way of building AI functionality into legacy hardware without making things too complex or prohibitively expensive.
And, for Artificial Intelligence to be fully effective, it has to be able to operate wherever a business needs it.
Recab: Artificial Intelligence innovation for any application
Recab works alongside customers to find solutions for any application. Our team of engineers develops new AI algorithms, or helps to optimise a customer's own software to make it compatible with their hardware requirements.
Recab works with best-in-class suppliers to source the most rugged components. Then adapts them using AI to fit a customer's brief and deliver the best performance.
Hardware solutions designed to meet customer's quality requirements
Our knowledge and experience across a vast range of hardware solutions from sensors, cameras, embedded computers and measurement devices, helps us create bespoke packages that are specifically designed to meet all a customer's quality requirements at the right price.
Examples of solutions that Recab can offer
iSurvey is a dynamic company providing a range of advanced services for seabed surveying and positioning for offshore installations and ships. For one of iSurvey's systems, there was a need to develop a more compact, robust modular support unit including positioning and communications electronics.
FluxSense mobile and stationary measurement centers are complex facilities with high demands of reliability for their technical solutions. FluxSense has chosen Recab's products and services to ensure reliable industrial computers for their applications.
With EasyPay, you can easily drive in and out of a parking area without (a lot of) concern for payment and exceeded parking time. A tight cooperation between Recab and Profectum has resulted in a smart solution that eliminates stress when searching for a parking meter, and you will no longer be fined for a couple of extra minutes.
Recab will develop and deliver a flexible sensor-platform, and OT (Operational Technology) infrastructure to Smart Winter Roads project.
Read more about Recab's successful cases within the field of Artificial Intelligence 
If you want to know more about what our experts can do for you