25 March 2020 | Products
Launch: Wide Area Lumitrax™ Light from Keyence
Keyence LumiTrax™ technology combines ultra-high-speed CMOS sensors, partial illumination LED lightning and advanced inspection algorithms to detect features, shapes and text on even the most challenging surfaces.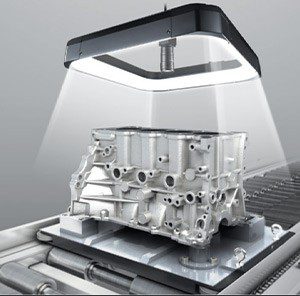 Controlled partial lightning from different directions enables capture of up to16 separate color or monochrome images, and then the relative brightness level of each pixel is analyzed to separate shapes (surface irregularity) and texture (pattern) images for processing.
Keyence new Wide Area LumiTrax™ Light with a size of 400mm enables stable and precise inspection of large targets for a wide range of purposes such as code and character reading, defect inspection and more.
For more information about Keyence or Recabs other products please contact us:
Klas Bengtsson / 0730-766 721 / klas.bengtsson@recab.com
Glenn Abrahamsson / 0702-355 685 / glenn.abrahamsson@recab.com
Ebba Sandgren / 0730-641 092 / ebba.sandgren@recab.com