22 January 2021 | Marketing
IT-, & Network Technician
(Field Application Engineer – FAE)
Do you want to be part of an ambitious team with a great interest in industrial IT and Cyber Security?
We are looking for an IT-, and network technician where you in your role as an It-, and network technician are responsible for support-, and consultation for our customers, mainly through phone and remote support, but also on site with our customer.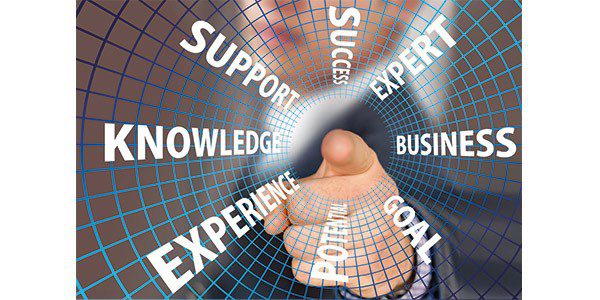 IT-, and Network Technician (Field Application Engineer – FAE) wanted to Recab
Your workday consists of so-called First Line Support, but also feasibility studies and project management together with our sales team. This will be an important part of your workday to educate our customers and help them excel within industrial data communication.  
We expect you to have studied network communication at university or have equivalent education and have gained work experience in the IT-industry where you primarily worked with network solutions and now want to take the step towards greater responsibilities and be a key player in the everyday work.

To succeed in your role as an IT-, and Network Technician (Field Application Engineer – FAE) , you shall have knowledge within e.g., the following areas: 
* Network design and implementation within wired networks
* Switching and routing
* Network protocols such as ex. Ethernet, Profinet, Profibus, Modbus and more
-Two other areas of great importance to us at Recab are Cyber security and Vision solutions. 
As our network technician you will be responsible for the investment in Cyber security at Recab. If you have some knowledge within Vision solutions it is a merit, but not a requirement for current employment. You will also have an internal coordination responsibility for Recab's IT environment. 
As a person you are positive and happily take on challenges. As the role consist of project management and customer contact it is of importance that you are well organized, social, and educational and that you have a great customer focus and are driven to help customer and colleagues.  
As you will both work from the office and on site with our customer it is required that you have a B- drivers licence. Furthermore, you handle both Swedish and English fluently in both speech and writing as our group language is English and many of our suppliers are international.
Other information
Location: Eskilstuna or Stockholm (Västberga).
Form of employment: Permanent employment
Admission: As soon as possible

Are you interested to be our IT-, and Network Technician (Field Application Engineer – FAE) ?
The recruitment process takes place on an ongoing basis and the position may be filled as soon as we find the right person. Send your application or any questions or concerns as soon as possible to HR – Adam Ringh in one of the following ways:
Mail: adam.ringh@recab.com
Phone: +4673 048 71 75 
About Recab 
At Recab AB we focus on delivering customized IT- solutions within industrial automation, IoT (Internet of Things) and the defense industry. We mainly work within three product areas, industrial networks, sensors & vision as well as embedded computers.  
 
We are about 40 employees, have a turnover of approximately 180 million SEK and have offices in Sweden, Norway, and Denmark. We are owned by our Parent group, Addtech, which is listed on the Stockholm Stock Exchange. More information about Recab and Addtech can be found here:  
www.recab.com
www.addtech.se

---
Swedish version:
IT- och nätverkstekniker sökes till Recab AB!
Vill du bli en del av ett ambitiöst team med stort intresse för industriell IT och Cyber Security?Vi söker nu en IT-, och nätverkstekniker där du i din roll som IT-, och nätverkstekniker ansvarar för support-, och konsultinsatser till våra kunder, både på plats ute hos våra kunder men främst via telefon-, och fjärrsupport.
Din arbetsdag präglas av s.k. First Line Support men även förstudier och projektledning tillsammans med våra säljare, detta blir en viktig del av din arbetsdag för att utveckla våra kunder vidare inom industriell datakommunikation.
Vi utgår ifrån att du studerat nätverkskommunikation på högskola eller motsvarande och har skaffat dig arbetslivserfarenhet från IT-branschen där du företrädesvis arbetat med nätverkslösningar och nu vill ta steget till att ta större eget ansvar och vara en nyckelperson i det dagliga arbetet.
För att lyckas i din roll krävs kunskaper inom bl.a. följande områden
* Nätverksdesign och implementation inom trådade nätverk
* Nätverksdesign och implementation inom trådlösa nätverk
* Switching och routing
* Nätverksprokoll som ex. Ethernet, Profinet, Profibus, Modbus m.fl
– Två andra områden som Recab lägger stor vikt kring är Cyber Security och Visionlösningar.
Som vår nätverkstekniker kommer du ansvara för Recabs satsning inom Cyber Security och har du viss kunskap om Visionlösningar är det meriterande men inget krav för aktuell anställning. Du kommer även få ett internt samordningsansvar för Recabs IT-miljö.
Som person är du glad och positivt inställd och tar gärna för dig och gillar utmaningar. Eftersom rollen innebär projektledning och kundkontakt krävs det att du är strukturerad, social och pedagogisk och du har ett stort kundfokus och drivs av att hjälpa kunder och medarbetare.
Då du både kommer att arbete från kontoret och ute hos våra kunder krävs att du har B-körkort. Vidare hanterar du både svenska och engelska flytande i tal och skrift då vårt koncernspråk är engelska och många av våra leverantörer är internationella.
Övrig information
Placeringsort: Eskilstuna eller Stockholm (Västberga).
Anställningsform: Tillsvidareanställning
Tillträde:  Snarast möjligt
Rekryteringsprocessen sker löpande och tjänsten kan komma att tillsättas så snart vi hittat rättat person så ansök gärna redan idag
Är du intresserad?
Skicka din ansökan så snart du kan till Adam Ringh och vid eventuella frågor och funderingar får du gärna kontakta Adam på följande sätt.
Mail: adam.ringh@recab.com
Telefon: 073 048 71 75
Om Recab
På Recab AB fokuserar vi på att leverera anpassa kundanpassade IT-lösningar inom industriell automation, IoT (Internet of Things) och försvarsindustrin. Vi arbetar främst in tre produktområden, industriella nätverk, sensorer och vision samt industridatorer.
Vi är 40-talet anställda, omsätter ca. 180 miljoner kronor och har verksamhet i både Sverige, Danmark och Norge. Vi ägs av vår koncernmoder, Addtech, som är börsnoterat på Stockholmsbörsen. Mer information om Recab och Addtech finner du här.
www.recab.com
www.addtech.se