24 August 2020 | Technology
Industry 4.0
The industrial revolution
How Industry 4.0 is helping Recab revolutionise computing hardware. We are now in the middle of the fourth industrial revolution. Just as with the three that preceded it, this has meant a seismic shift in the way we use technology to help make advances in all areas of our lives and work.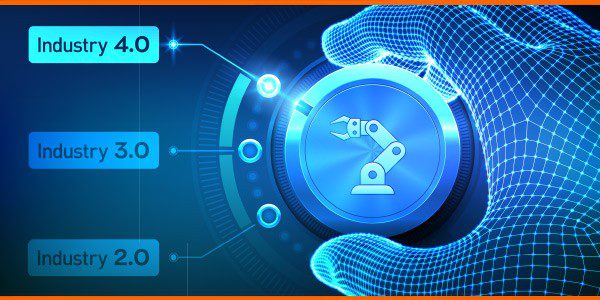 Industry 4.0 the industrial revolution
In the 1800s, the first industrial revolution saw manual labor replaced by steam power. Then, at the start of the 20th century, electricity changed the industrial landscape again. In the second half of the 20th century, the third industrial revolution placed computing at the center of everything. Industry 4.0 is all about connectivity. Our computers have become so sophisticated, they can learn to communicate – not only with each other, but with machines, factories and entire supply chains. In this interconnected world, it is possible for manufacturers to streamline operations and optimize processes, delivering huge cost-savings and efficiencies.
Industry 4.0 – ability to predict early potential problems
Companies can also start to automate asset tracking and predictive maintenance. Previously, machines had to be taken out of commission periodically for planned repairs and upgrades. Industry 4.0 solutions give manufacturers the ability to predict when potential problems are going to arise before they actually happen, minimizing downtime and saving money.
With every advancement in digital technology, AI and automation, organisations have better visibility of their entire operation – a 'helicopter view' with real time access to data insights and analytics. Cloud computing technology enables almost limitless storage and sharing potential, and removes the requirement for siloed servers and data centers. Multinational organisations can now standardize global practices and bring harmony and continuity to all aspects of their business.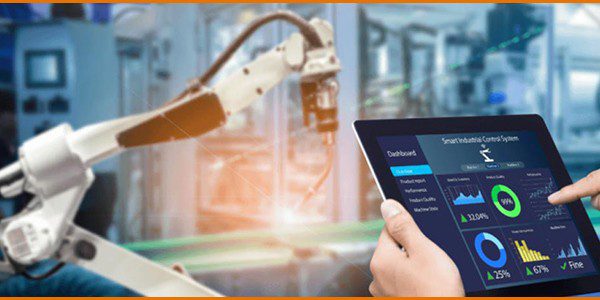 Industry 4.0 – Only benefits or…
But with all the great benefits Industry 4.0 brings, there are challenges to be addressed.
Even in the most basic office environment, IT upgrades and process changes can be difficult and expensive. In industrial settings, the complexity and costs increase exponentially. Hardware is required that can operate in tough physical environments. It needs to be robust and rugged, and able to withstand exposure to dust, vibration and extreme temperatures.
Many industries require strict adherence to regulations and specific certifications, so ensuring compatibility across a range of solutions can be difficult.
There is also the question of competition. As more companies adopt an Industry 4.0 model, it is becoming increasingly important to follow suit, and that can put pressure on staff and budgets.
But if you can overcome these obstacles and successfully embrace Industry 4.0, it will boost the efficiency and profitability of your entire operation.
At Recab, Industry 4.0 is at the heart of our business.
For many years we have been leaders in the field of embedded computer systems, helping customers all over the Nordic region make enhancements to their IT capabilities and processes. Since 2018, we have added two business sectors: Industrial Data Communication  and Sensor, ID and Vision. This gives Recab access to a vast portfolio of products, and gives us the potential to provide a holistic service across all a customer's hardware needs.
In a complex and highly fragmented market, Recab provides customers with the expertise, experience and reassurance they need. Whether an organisation is looking for a single product, or a tailored solution across a range of interconnected products, we work with the biggest suppliers from Asia, Europe and the US and can help design and implement customized packages from edge to cloud.
Some of our key global partners within Embedded Computer Systems:
Kontron Europe GmbH
Concurrent Technologies Plc
nVent (Schroff)
SINTRONES Technology Corp.
Congatec AG
Neousys Technology Inc.
Link to Recab's "Guidance and knowledge archive" where you will find more information about – IIoT, Industrial PC ect…
For more information and support, please contact us at: sales@recab.com  or fill out the form below.
Please fill out the form for more information