07 September 2020 | Marketing
Free Webinar on demand:
VPN solutions
As digitalization is growing more and more, the demands for remote connections are increasing. Whether it's maintenance or data gathering this puts high demands on security in order to avoid data breach and attacks like Denial of Service that can cause huge and costly damages.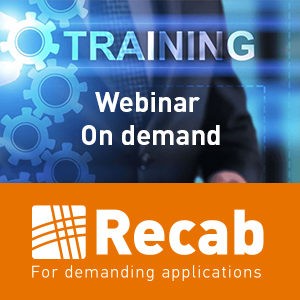 Free webinar VPN Solutions:
The most common way to solve this is by using some kind of VPN solution. This does however require a certain level of knowledge to implement and maintain, and can also be very time consuming as the number of connected sites increase.
This is something we at Recab can help you with.
In this free webinar VPN Solutions we will look at some different types of VPN, and also present a VPN solution from Insys that doesn't require and knowledge to use, maintains a high security with certificates that are updated automatically, and that doesn't require any expensive special mobile subscriptions.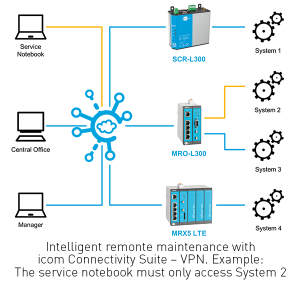 Host for the webinar: Daniel Lundén FAE / Support – Industrial Data Communication
Webinar time: 45 min
For registration fill in the form in below, and we send you a email in a few minutes with a link so you can start your webinar whenever you want
Swedish Version:
Webinar – VPN Lösningar
I takt med den ökade digitaliseringen kommer också kraven på att allt mer arbete ska ske på distans. Oavsett om det gäller underhållsarbete eller datainsamling ställer den omställningen höga krav på säkerheten för att undvika dataintrång och attacker som Denial of Service som kan orsaka stora och kostsamma skador.
Det vanligaste sättet att lösa detta är någon form av VPN-lösning. Detta kräver dock en viss kunskap att sätta upp och underhålla, och kan även bli väldigt tidskrävande i takt med att antalet uppkopplingar ökar.
Detta är något som vi på Recab kan hjälpa till med.
I detta webinar kommer vi titta på lite olika VPN-tekniker, och kommer även presentera en VPN-lösning från Insys som inte kräver någon kunskap att använda, håller hög säkerhet med certifikat som uppdateras automatiskt och inte kräver dyra telematik-abonnemang.
Värd för webinariet: Daniel Lundén FAE / Support – Industrial Data Communication
Webinar tid: 45 min
För registering, fyll i formuläret nedan så skickar vi en länk inom ett par minuter så kan du starta webinariet när du själv önskar