11 December 2020 | Products
Advanced cyber security features and comprehensive
networking functions MIL-STD
The embedded Rugged Operating System (ROS) provides advanced cyber security features and comprehensive networking functions such as Enhanced Rapid Spanning Tree (eRSTP), Port Rate Limiting, and a full array of intelligent functionality for high network availability and manageability.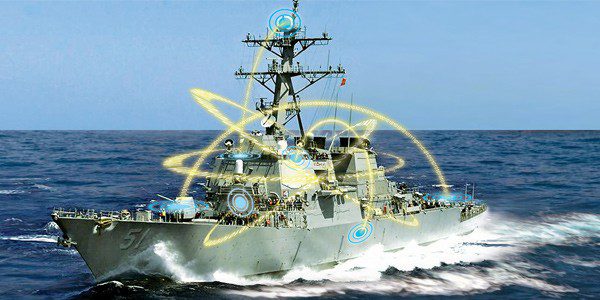 Recab are proud to present our partner RUGGEDCOM and products
with MIL-STD within network communications: Advanced cyber security features and comprehensive networking functions MIL-STD
Military standard products are designed to operate in harsh environments and meet and exceed strict specifications of the defense industry. The MIL-STD products provide a high level of immunity to vibration and shock impact, electromagnetic interference and heavy electrical surges typical of environments found in tactical defense operations. An operating temperature range of -40°C to +85°C coupled with hazardous location compliance enclosure allows the MIL-STD product family to be placed in virtually any location.
Coupled with ruggedness and durability that is designed in from the onset, the MIL-STD products are ideal for creating mission-critical, real-time, control applications where high reliability and availability is of paramount importance.
All RUGGEDCOM products are backed by a five year warranty and unsurpassed technical support.
Common features
• Many different fiber port options available
• Long haul fiber support
• High immunity to EMI and heavy electrical surges
• -40° C to +85°C operating temperature (no fans)
• Mechanically retained electrical connectors
• Conformal coating for extra environmental protection
• Fully integrated power supply (noexternal adaptors)
• Universal high-voltage range:120 V AC/DC and 230 V AC/DC
• Low voltage DC inputs: 12 VDC, 24 VDC or 48 VDC
A Selection of products from RUGGEDCOM: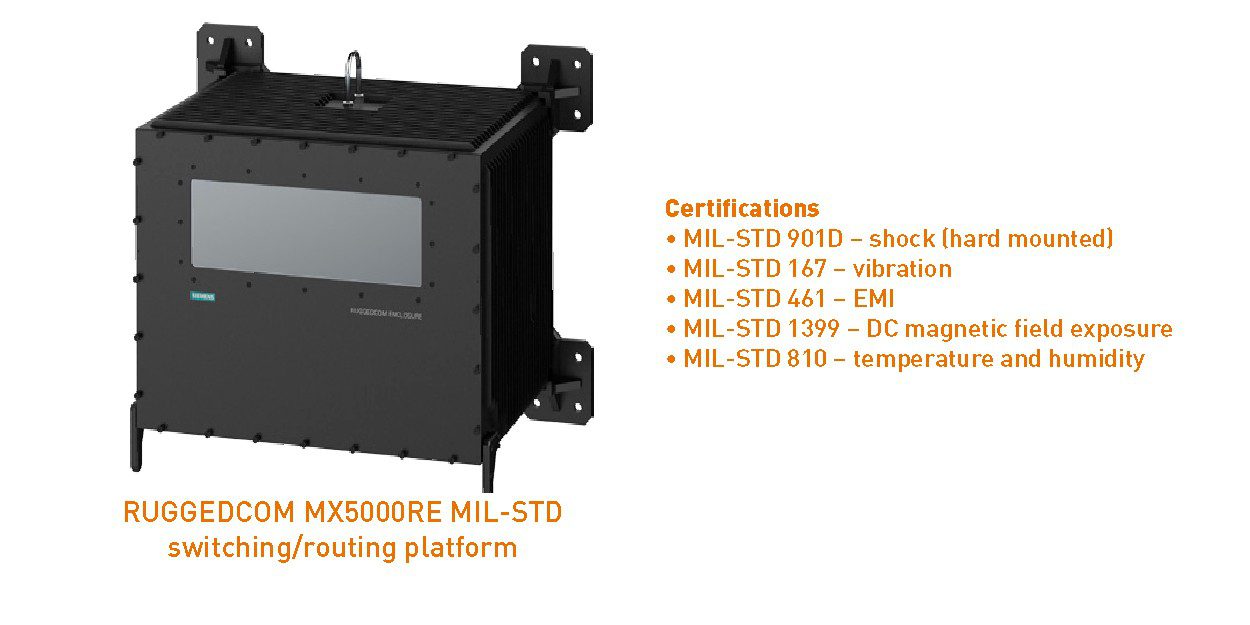 RUGGEDCOM MX5000RE
Multi-Service Platform with enclosure
• MIL-STD switching/routing platform
• IP65 EMI/EMC/shock/vibration-rated enclosure
• Replaceable enclosure
Certifications
• MIL-STD 901D – shock (hard mounted)
• MIL-STD 167 – vibration
• MIL-STD 461 – EMI
• MIL-STD 1399 – DC magnetic field exposure
• MIL-STD 810 – temperature and humidity

RUGGEDCOM M2200
9-port managed Gigabit Ethernet switch
• 1000BASE-X and/or 10/100/1000BASE-T
RUGGEDCOM MX5000
Multi-Service Platform
• High-density MIL-STD rated switch and router
• Supports up to 50 fiber or 98 copper ports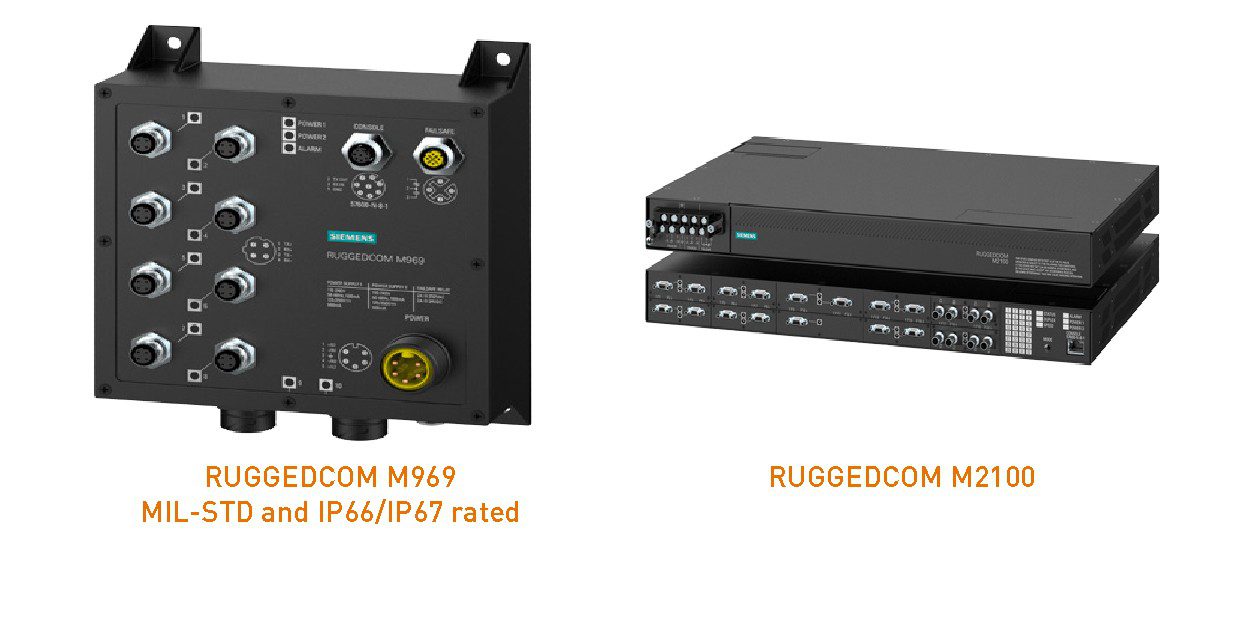 RUGGEDCOM M969
10-port managed Ethernet switch with fiber uplinks
• MIL-STD and IP66/IP67 rated
• 8 x 10/100BASE-TX + 2 x 1000BASE-X or 2 x 100BASE-FX
• IP66/67 rated
RUGGEDCOM M2100
19-port modular managed Ethernet switch
• 3 x 1000BASE-X + 16 x 10BASE-FL/100BASE-FX/1000BASE-X
Link to RUGGEDCOM
Link to Recab Engineering
For datasheed and more information about RUGGEDCOM: 
Håkan Gunnarsson / 073-201 03 01 / hakan.gunnarsson@recab.com 
Brian Ulskov Sørensen /+45 70 300 310 / brian.ulskov.sorensen@recab.com 
Bjørn Espen Aase  / +47 95 05 95 15 / bjorn.espen.aase@recab.com